Matthew Ramsey signed Slimmtar Tickets
We have partnered with sunflower festival vendor Slimmtar Creations to offer a local piece of our hometown! We have a Slimmtar signed by Buchanan native Matthew Ramsey, singer for Old Dominion up for grabs! All proceeds raised will go to the music department at James River High School. $5.00 for 6 tickets.
Drawing will take place on September 30, 2022. Winner will be notified by email and or phone. There are an unlimited amount of tickets.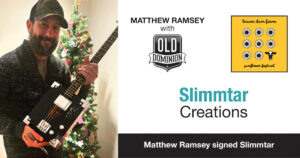 January 26
@
8:00 am
–
September 30
@
5:00 pm