Ultimate Dance Explosion: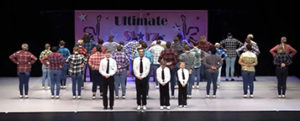 We are SO excited to announce that we will have Ultimate Dance Explosion performing at this years festival on both Sundays with 2 shows each day! This group is from Covington Virginia and is a dance team that specializes in clogging, jazz, ballet, and character routines. Ultimate Dance Explosion enjoys performing for community events and giving back and spreading positivity. This group has performed at Disney Springs in Orlando, Florida as part of the youth performing arts program for Walt Disney World, has performed as a halftime performance routine for the Harlem Globetrotters in Lexington Virginia, and performed several times at Paramont Kings Dominion as part of their youth performing arts program. The team is under the direction of Amanda Burns, Shannon Holloway, and Kayla Douglas. The studio is owned and operated by Patsy Snead. Patsys Dance studio has served the city of Covington for over 35 years.
Roanoke Yoga:
We will be teaming up with Roanoke Yoga, with owner/instructor, Erica Austin to offer a morning yoga session in the sunflowers. Roanoke Yoga is the valley's private yoga studio that lets you create your own yoga experience wherever it's convenient for you.  Whether it's a private session, creating your own yoga group/event or attending a community group class, you can be sure to find a completely personalized practice.  Roanoke Yoga is dedicated to serving our community and creating a healthy mind and body.